On May 6th, Canada informed about a recent measure implemented that will simplify the entry of Costa Ricans with US visas to its territory. This news is of special interest for expatriates and people interested in making foreign investments in Canada, as it represents a great opportunity for those who wish to establish or expand their activities in this North American country.
A new immigration policy promoting foreign investment
In exciting news for Costa Rican travelers, Canada has announced a measure that became effective immediately as of June 6. From now on, Costa Rican citizens will no longer need a visa to enter the country. This measure will also benefit travelers from Antigua and Barbuda, Argentina, Morocco, Panama, Philippines, St. Kitts and Nevis, St. Lucia, St. Vincent and the Grenadines, Seychelles, Thailand, Trinidad and Tobago, and Uruguay, who previously required a visa to visit Canada.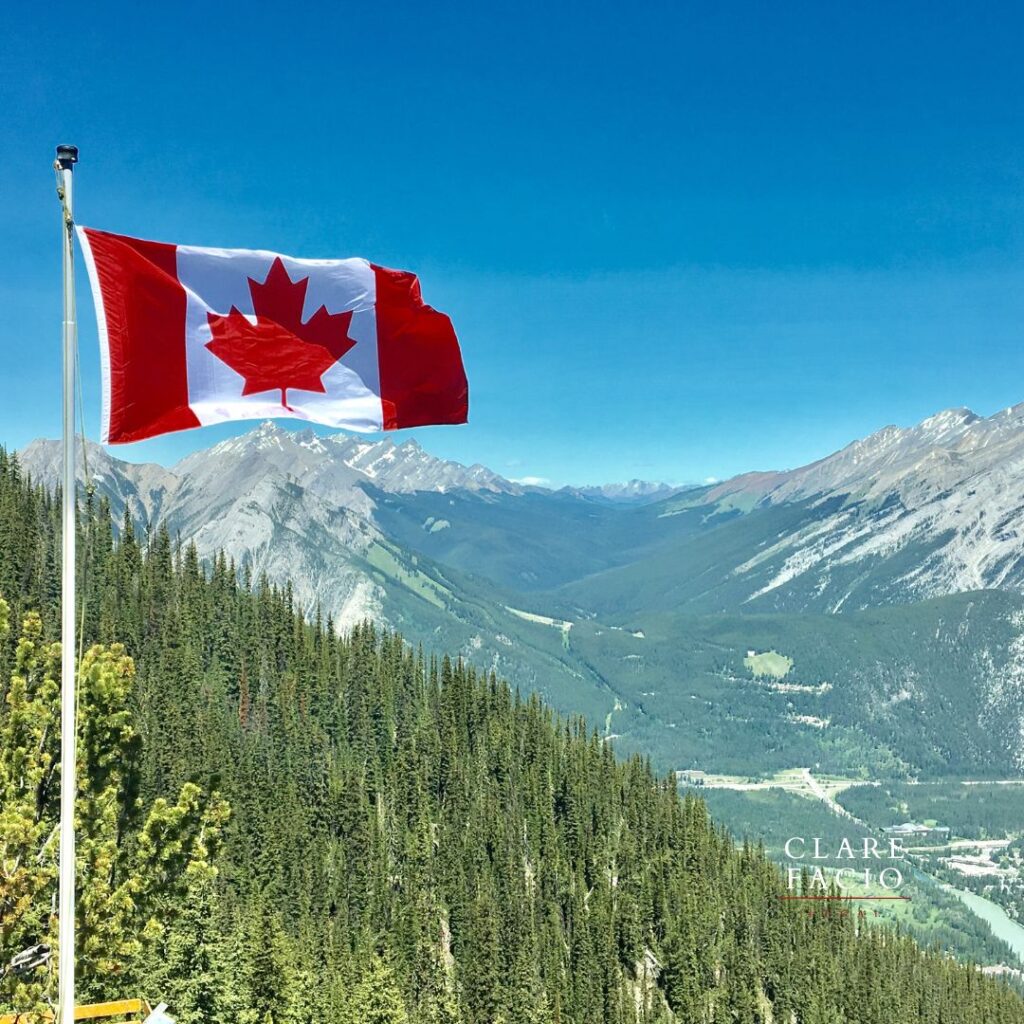 The new regulation establishes that: Costa Ricans arriving to Canada by air will only need to obtain an Electronic Travel Authorization (eTA). This means that the entry process is considerably simplified, providing greater comfort and ease for Costa Rican travelers.
According to Alejandro Hernández Bolaños, Public Affairs Officer of the Embassy of Canada in Costa Rica, this measure represents an excellent opportunity to strengthen the ties between both countries and facilitate travel between Costa Rica and Canada.
The Electronic Travel Authorization (eTA) is an electronic document obtained online that allows Costa Rican travelers to enter Canada without the need for a traditional visa. The eTA application process is simple and can be completed in a few minutes through the official website of the Government of Canada.
Here are some key points about the eTA application process so you can be prepared:
Requirements to apply for eTA:
To be eligible for Electronic Travel Authorization, you must have a valid Costa Rican passport, an email address and a credit card to pay the application fee.
Online Application: The application process is done completely online. You must log on to the official Government of Canada website and complete the eTA application form with accurate personal and travel information.
Application Fee: An application fee must be paid when submitting the eTA application. Make sure you have a valid credit card to make the payment.
Processing Time: In most cases, the eTA is approved quickly. However, it is advisable to apply early to avoid last minute setbacks.
Once you have obtained the Electronic Travel Authorization (eTA), you are ready to enjoy your trip to Canada without the need for a traditional visa.
This measure demonstrates Canada's commitment to fostering tourism and international relations by removing bureaucratic barriers and providing more opportunities for Costa Rican and international travelers.
The eTA: An essential travel document for entering Canada quickly and conveniently
The Electronic Travel Authorization, known as eTA, is a digital document used by Canada to carry out a simplified control of air travelers prior to their departure. This measure has been implemented in order to streamline and facilitate the process of entering the country. According to a recently issued press release, most eTA applications are automatically approved in a matter of minutes, allowing travelers to save time and enjoy a hassle-free travel experience.

The eTA application costs $7 Canadian and can be easily completed through a link provided by the Government of Canada. To complete the application process, travelers only need to have a valid passport, credit card and email address.
eTAs are granted to those who have held a Canadian temporary resident visa within the last 10 years or who currently hold a valid U.S. non-immigrant visa. They are also granted to those traveling to Canada for short stays, business or tourism activities of up to 6 months, as well as those making stopovers at Canadian airports.
This immigration measure has a significant impact on the promotion of travel, tourism and international trade, and strengthens Canada's relations with the 13 countries included in this new regulation. It also contributes to the country's economic growth by facilitating the arrival of thousands of business and leisure travelers, while ensuring the safety and security of Canadians.
Canada's Minister of Immigration, Refugees and Citizenship, Sean Fraser, expressed his satisfaction with this expansion, stating that now more people around the world will be able to enjoy unforgettable adventures, explore the diverse landscapes, meet with family and friends, and immerse themselves in Canada's vibrant culture without the need for a traditional visa.
In Costa Rica, Foreign Minister Arnoldo André Tinoco highlighted that the implementation of this program for Costa Rican travelers will strengthen the ties between both nations. It also complements existing mobility measures, such as the Student Direct Stream, which offers expedited processing of study permits for those wishing to study in Canada, as well as the Youth Mobility Agreement, which facilitates travel and work in both countries.
It is important to note that those traveling to Canada by other means of transportation, such as car, bus, train, boat or cruise ship, will still need to apply for a regular visa at the Canadian diplomatic offices in Honduras or Mexico.
The Electronic Travel Authorization (eTA) is a significant step forward in simplifying immigration procedures and reinforces Canada's commitment to providing a welcoming and accessible environment for international travelers.
Pack your bags and enjoy the convenience of entering Canada with the eTA, an essential document for a hassle-free travel experience!