Costa Rica, known for its biodiversity, stunning landscapes and commitment to peace, has long been a magnet for those wanting a change of scenery. Its rich culture, an amalgamation of indigenous, European and Afro-Caribbean influences, together with an enviable economic and political stability in the region, makes the country an attractive destination for those looking for a new home or a serene refuge to live.
In addition to its natural and cultural attractions, Costa Rica has established itself as an ideal place to invest. Thanks to a strong commitment to education, the country has trained high-quality STEM (Science, Technology, Engineering and Mathematics) professionals, becoming a hotbed of talent in areas of technology and applied sciences. This commitment to training has attracted numerous multinational companies that are looking for highly trained human capital.
At the same time, the boom in the real estate sector reflects the confidence of investors and expatriates in the stability and high quality of life that the country offers and that the political and social security of Costa Rica, combined with a stable democracy and a history of peace, has cemented its reputation as one of the safest and most promising destinations in Latin America.
However, behind the dream of "Pura Vida" and paradisiacal beaches, there is a path full of paperwork and legal procedures that every aspiring resident must face. The process to legally settle in Costa Rica, although structured, can be complex and at times overwhelming, especially for those who are not familiar with the Costa Rican legal system.
Immigration procedures, with their multiple requirements, deadlines and documents, translations and apostilles, require a clear and precise understanding to be navigated successfully.
In the midst of this intricate bureaucratic labyrinth, Clare Facio Legal emerges as a beacon of clarity and trust. With years of experience in the immigration, commercial, corporate and real estate fields, and a team of experts dedicated to staying up to date with constant legal updates, our firm is prepared to guide you every step of the process.
Whether you are considering moving to Costa Rica, have already started your immigration process, or are simply exploring your options, Clare Facio Legal is here to assist you.
In this article, we present 10 essential points for anyone looking to start a temporary or permanent residency process. We hope that this article offers you a clear and concise vision of what you can expect and how you can prepare in the best way.
Below we present a series of 10 essential questions and concepts about the immigration processes in Costa Rica.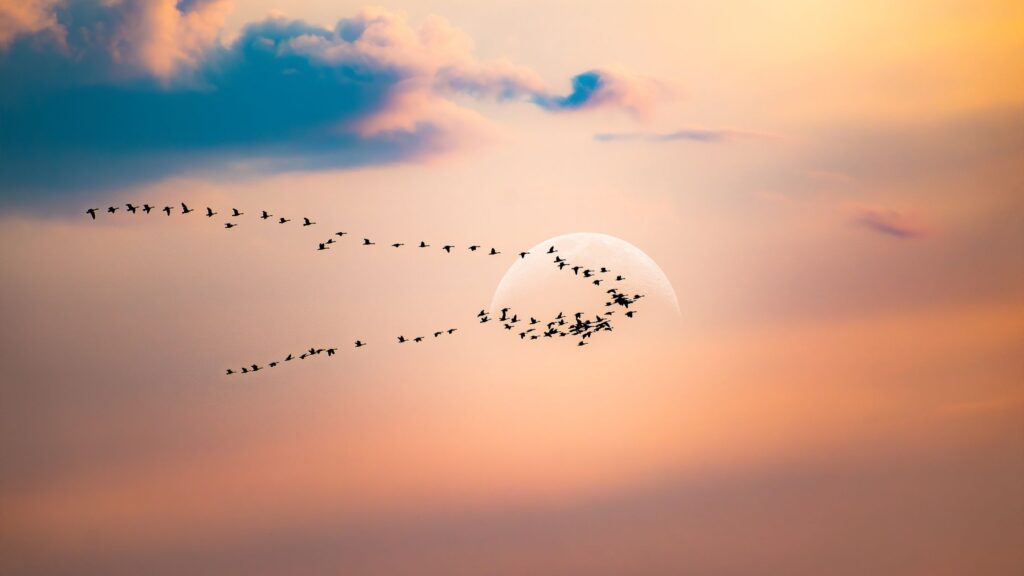 1. Permanent residence: How is it obtained?
Permanent residence is a desire for many foreigners who wish to establish themselves in Costa Rica long term. To obtain it, there are certain criteria that must be met:
One of the most direct ways is to have a family bond with a Costa Rican, whether as a father, mother, brother or son. Another viable option is to have resided in the country with temporary residence continuously for three years. However, it is essential that the immigration identity document (DIMEX) for foreigners is valid at the time of requesting the change to permanent residence.
2. The security deposit: An essential requirement
The security deposit may sound disconcerting. In essence, it is a deposit of cash that every foreign person must make upon being authorized to enter or remain in Costa Rica.
This deposit acts as collateral in the unfortunate event that the person commits a crime and must be deported. The amount is determined taking into account 75% of the cost of a travel ticket to your country of origin or habitual residence in the last five years before your legal stay in Costa Rica. This implies that the cost of the deposit will be different depending on the cost of the flight to the country of the person in question.
It is important to note that, under certain circumstances, it is possible to request a refund of this deposit. At Clare Facio Legal, we can guide you through this process and ensure that you fully understand your rights and obligations in relation to escrow.
3. What is the duration of the immigration process?
One of the aspects that usually generates the most concern among aspiring to reside in Costa Rica is the time that the immigration process can take.
According to article 200 of the General Immigration and Immigration Law 8764, the immigration section has a period of three months (90 days) to resolve a file, once all requirements have been met. It is essential to understand that although there is a time frame stipulated by law, each case is unique and there may be variations in the duration.
It is necessary to emphasize that although this is a deadline stipulated by law, it is extremely rare for it to be met. So far in 2023, immigration can take 1 year and often more… to respond to a file, here lies the importance of those interested in formalizing their migration process to have the services of a law firm like Clare Facio Legal, to be able to resort to appeals and force responses or rulings in favor of the client's interests and in order to enforce the law of the country in respect and observation of current law.
Having said the above, it is equally pertinent and essential to advise foreigners interested in obtaining their residency to "arm themselves with patience" and why not a little "self-denial" since even making use of all the legal tools at the disposal of the Immigration and Immigration, as well as the appeal laws and regulations and regulatory comptrollers, the truth is that the process is infamous for its very slow resolution of files.
Clients of Clare Facio Legal can understand that our immigration affairs department schedules and pursues the expeditious processing of our clients' needs and we will advise them on what processes to follow for a more expeditious and satisfactory resolution. One of the common and most interesting options is for the cases of Investors and Digital Nomads, which you can read in the link below.
4. What is the DIMEX QR code?
Technological advance has also reached the Costa Rican immigration sphere. Starting January 2, 2023, foreigners who process their Documentation process will receive a Migratory Identity Document for Foreigners (DIMEX) in digital format, thus replacing the old card.
This digital version of the DIMEX will come with a QR code, which contains non-sensitive information of the owner, and can be consulted through an institutional website to verify the authenticity and validity of the document. This advance not only simplifies the identification process, but also reinforces the security and transparency of immigration procedures.
It is important to highlight that both the digital and physical DIMEX have official validity granted by the General Directorate of Migration and Immigration (DGME).
5. Permanence in the country: Myths and realities
A common misunderstanding among those who obtain residency in Costa Rica is the belief that they must remain in the country for a full year without interruptions. However, reality is more flexible. Once residency is granted, whether temporary or permanent, the permitted absence varies:
Permanent residents can leave the country for up to four years.
Temporary residents have a two-year absence limit.
Those with Special Category cannot be absent for more than one year.
It is vital to be informed and properly plan your trips abroad so as not to compromise your immigration status. At "Clare Facio Legal", we advise you so that you can enjoy your freedom of movement without worries, always guaranteeing compliance with the relevant regulations.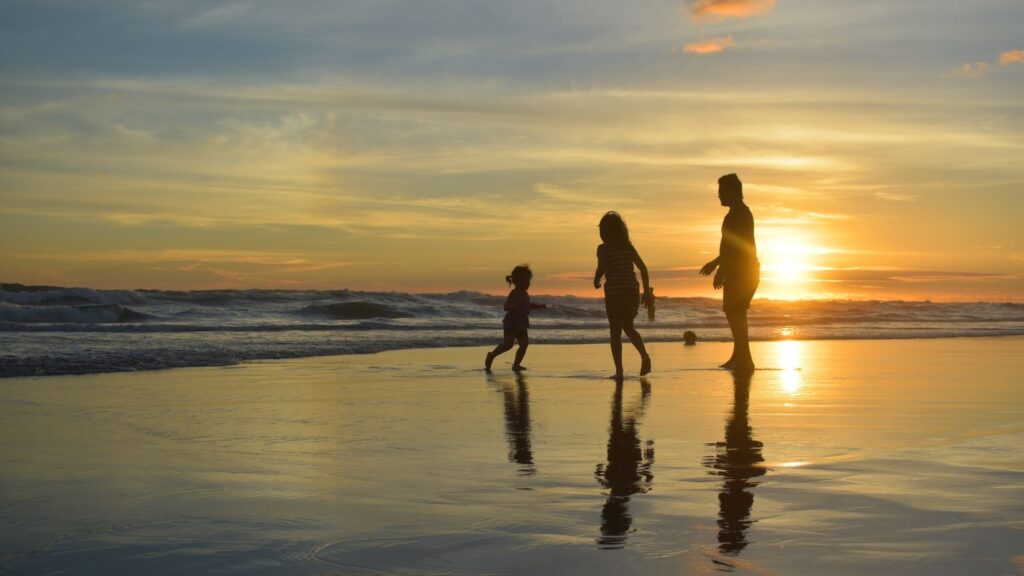 6. Dependents: Can my children be considered?
The family is a fundamental pillar and is recognized in the political constitution of Costa Rica, which recognizes this importance in its immigration procedures. If you are considering moving your family to the country, it is essential to know that your children may be considered dependents in your immigration process. However, there are certain conditions:
Children must be under 25 years of age to be considered dependents.
If you have children with a disability, a medical opinion is required for them to be considered dependents, regardless of their age.
It is important to consider that, once the children reach the age of majority (25 years), they must begin an independent residence process.
At "Clare Facio Legal", we strive to ensure that your entire family can enjoy the benefits of Costa Rica, and we assist you at every step to ensure that all members of your family are adequately represented in the immigration procedures.
7. Obtaining Costa Rican citizenship: Steps towards a new beginning
Becoming a Costa Rican citizen is a significant step that can open many doors, from political rights to a deep sense of belonging to Costa Rican culture and society. Obtaining citizenship can be achieved through several paths:
Naturalization by residence: If you have officially resided in the country for five years (if you are Central American, Ibero-American or Spanish by birth) or for seven years for other nationalities, you can apply for citizenship.
Those people who have resided in Costa Rica for more than twenty years can also opt for citizenship.
If you have been married to a Costa Rican citizen for two years and have lived in the country for that same period, this is another viable path to citizenship.
In the case of children of a Costa Rican father or mother who were born abroad, nationality is granted automatically, regardless of whether they are over or under 25 years of age.
8. Submission of residency application: Opportunities and limitations
The idea of settling in Costa Rica is exciting, but knowing the right time to submit your residency application is essential. Foreigners authorized to enter and remain in the country under the immigration category of tourist have a window of opportunity to extend their stay, submitting a residency process in the country. However, if they exceed the period of permanence initially granted and wish to submit the residency process, they will face a penalty: they must pay an amount of one hundred dollars (US$100.00) for each month of expired visa.
9. Residence in other countries: Does it interfere with my status in Costa Rica?
No, we live in a globalized world where it is not uncommon for people to have ties and commitments in multiple countries. If this is your case, you may be wondering how a residency in another country can affect your status in Costa Rica. The good news is that having residency in another country will not affect your residency process or status in Costa Rica. A foreign person can, in fact, have several simultaneous residences. However, it is essential to distinguish between residence and nationality: although you can have multiple residences, the law limits the possession of more than two nationalities.
At "Clare Facio Legal", we understand the complexities that can arise when having ties to multiple countries and we are here to ensure that your rights and status in Costa Rica are protected and clear.
10. Lost or expired passports: What to do if there is no diplomatic representation in Costa Rica?
Losing a passport or facing an expired passport in a foreign country is a situation that can cause a lot of stress and worry. If you are in Costa Rica and there is no diplomatic or consular representation of your country, all is not lost. Costa Rica offers a solution: the Travel Identity Document (DIV). This document, which costs $164 and is valid for two years, is granted in special circumstances and can be used for travel. However, it is essential to check in advance with the embassy or consulate of the country you plan to go to to ensure that they recognize and accept this type of passport.
"Clare Facio Legal" is here to guide you through these unexpected situations and ensure you have the information and support necessary to resolve them effectively.